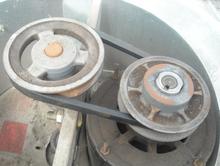 Fan Belt Replacement
Fan belts go out from time to time, which is why we check all fan belts during every service and replace them if requested.(new belt shown)
$38.00 (includes install)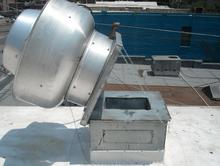 Hinge Kit Installation
Hinges prevent wear and tear on wires and the fan itself and are now required according to NFPA #96 ventilation standards.(industrial grade steel)
$95.00 (includes install)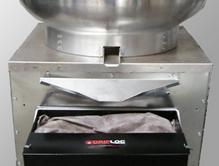 Grease Containment
Containment systems prevent costly roof damage and OSHA violations. We have many options that will meet your exhaust system's specific needs.
Starting at $115.00 (includes install)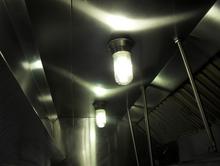 Hood Light Covers
Light covers protect your light and its electrical components from water and hazardous grease. Going without could lead to a short or even a fire!
$22.00 (includes install)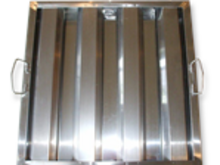 Baffle Filters (Stainless)
Filters are your first defense against grease fires. Aluminum filters stain easily and can even warp under extreme conditions. (stainless shown)
Starting at $28.00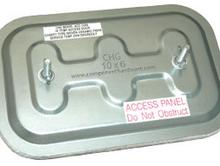 Duct Access Panels
Access panels are recommended for duct systems that have obstructions that prohibit proper access for cleaning.
Starting at $115.00 (includes install)
If you have any questions regarding our products or would like more information, please contact us